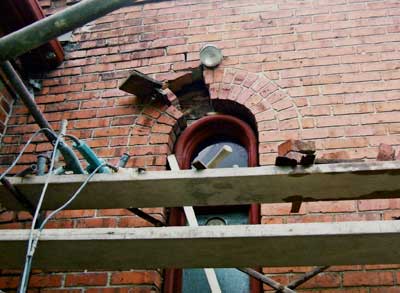 The House Grants Program of the Victoria Heritage Foundation (VHF) promotes the retention and preservation of Victoria's irreplaceable historic housing stock by assisting owners of Heritage Designated houses with the costs of rehabilitation and maintenance.
Each year VHF receives funds from the City of Victoria and allocates them to homeowner applicants. Owners may submit one application per year per property, but an application may contain more than one project. The House Grants Program covers a portion of project costs, subject to VHF priorities and the availability of funds. If a grant is approved, the work should be completed within the year.
VHF has established clear guidelines and priorities for approving applications. The forms, requirements and guidelines are available by clicking the links on the left. The House Grants Committee and the VHF Board annually review the program's information sheets. Due to the high volume and dollar amounts of grant applications, applications must be submitted by March 31st of each year, so that the percentage of funding for the year's grants can be established in April. A second intake of applications may be considered in September, if funds are available. Funding may vary, but VHF aims to fund up to 50% of the project cost.
To view a complete list of the previous year's grants, see the VHF
Annual Reports
.