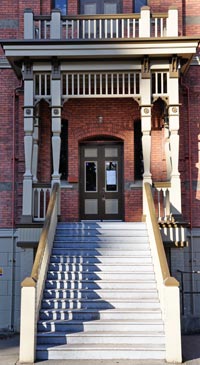 VHF's Programs:
support neighbourhood planning and heritage preservation
foster retention of Victoria's irreplaceable historic homes
support building, renovation and conservation trades and crafts
provide information and support to homeowners who want to preserve these special houses.
promote public awareness of the large number of architecturally and historically significant houses in Victoria's neighbourhoods, spanning the eras from Victorian and Edwardian through to the modern.


We're always interested in acquiring new information or seeing old photographs.
If you have photos or information about historic Victoria that you'd like to share, please contact the Victoria Heritage Foundation.